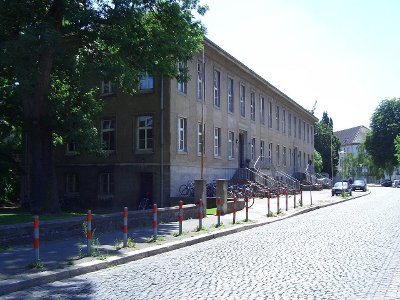 Mathematisches Institut
Georg-August-Universität Göttingen
---
[zurück zum Institut], [Fakultät], [Universität]
Letzte Änderung: 18.12.2017 Verantwortlicher: Stefan Wiedmann
---
---
Homepage von Stefan Wiedmann

English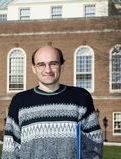 ---
---
Forschungsgebiete
Drinfeld Moduln
Elliptische Garben
Computer Algebra Systeme
Veröffentlichungen
---
Vorträge
Hochschild Cohomology and Applications; (Leicter 2003): Hochschild Kohomologie und Drinfeld Modules.
Clay Mathematics Institute Summer School Arithmetic Geometry; (Göttingen 2006): Zeta Functions of Regular Graphs.
BGH-Seminar; (Bremen 2006): Drinfeld Modules and Elliptic Sheaves.
Joint Mathematics Meetings; AMS Special Session on Expanders and Ramanujan Graphs; (San Diego 2008): Ramanujan Hypergraphs and Drinfeld Modules.
NoGAGS; (Hamburg 2009): Level Structures of Drinfeld Modules.
---
Vorlesungen
Drinfeld-Moduln (WiSe 2007/2008).
Drinfeld-Moduln II (SoSe 2008).
Einführung in MuPAD (Mathematische Anwendersysteme) (WiSe 2008/2009).
Schulbezogene Angewandte Mathematik für das Lehramt (SoSe 2009).
Sommerstudium (SoSe 2012, 2013, 2014, 2015, 2016).
---
Organisation
---
Latex
Latex-Master-Dateien
Latex-Vorträge
---
Elektronische Skripten des Mathematischen Instituts
Skripten des Mathematischen Instituts
---
Dienstanschrift: Mathematisches Institut
Bunsenstr. 3-5
Nr. 020
D-37073 Göttingen Germany
Telefon: +49 (551) 39-7754
Email: wiedmann@uni-math.gwdg.de

Privatadresse: Jahnstr. 6
D-37073 Göttingen
Telefon: +49 (151) 22805607

Funktion im Institut: Lehrkraft für besondere Aufgaben
---
Zitate
"Cubum autem in duos cubos, aut quadratoquadratum in duos quadratoquadratos, et generaliter nullam in infinitum ultra quadratum potestatem in duos eiusdem nominis fas est dividere. Cuius rei demonstrationem mirabilem sane detexi. Hanc marginis exiguitas non caperet."
Gpg-Schlüssel
key.asc