---
Thomas Schick - Homepage
Mathematisches Institut, Hauptgebäude, Raum 201
Bunsenstr. 3
D-37073 Göttingen Germany
fon: +49 (551) 39-27766, fax: +49 (551) 39-27181
email: thomas.schick@math.uni-goettingen.de Public Key (gpg) ; public key (S/MIME)
Aktuelles
Research and PhD training
: Check out the
RTG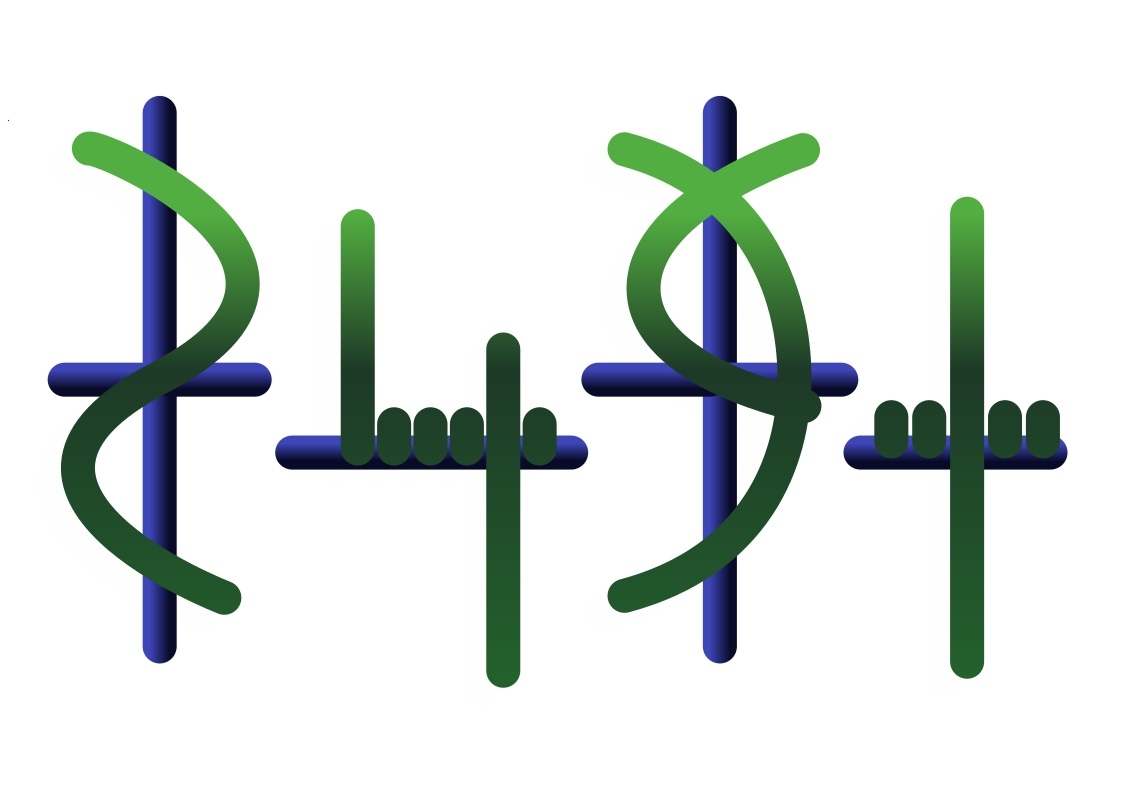 Fourier Analysis and Spectral Theory
Lehre WiSe 21/22
Proseminar "Differentialgeometrie von Flächen" in stud.ip. Lehrangebot insbesondere auch für Studis im zweiten Studienjahr. Seminarbeschreibung Vorbesprechung Fr, 15.7., 14:15 neu: via meetings in stud.ip
Vorlesung Differential- und Integralrechnung 3
Proseminar Homotopiegruppen, organized by Engelbert Suchla Announcement (pdf).
planned: Seminar "Geometric group theory", organized by Christopher Wulff
Possibly: Lecture course of the RTG Fourier Analysis and Spectral Theory (Spectral theory of random walks)
Oberseminar Topology/Geometry Tue 14:15-16:00, with presentations of the members of the group on material they are currently interested in and by guests.
Lehre SoSe 21

Lehre WiSe 20/21

Sprechstunden: n. V., oder einfach bei mir klopfen.
Upcoming events and conferences
DMV-Jahrestagung (mit ÖMG) in Passau, 27.9.-1.10. 2021. Es gibt eine Sektion Geometrie-Topololgie organisiert von Monika Ludwig (Wien) und Thomas Schick. In particular, we will include a hybrid meeting "Young topologists and geometers".
Past teaching and conferences Bachelor- Master- und Diplomarbeiten Gerne bin ich bereit, Bachelor-, Master- und Diplomarbeiten in verschiedenen Themengebieten zu vergeben, insbesondere auch anknüpfend an Vorlesungen und Seminare. Bei Interesse bitte einen Termin mit mir vereinbaren. Research area: Topology and Geometry, Geometry and Analysis, K-Theory of C*-algebres and index theory
Research projects (partly funded by the German Science Foundation)
Coordinator of the former Courant research centerHigher order structures in Mathematics

Deputy speaker of the former Research Training Group 1493 "Mathematische Strukturen in der modernen Quantenphysik"

Existence and non-existence of Riemannian metrics with positive scalar curvature
Higher rho invariants in topology and geometry (with Paolo Piazza, Mehran Seyedhosseini, Vito Zenobi)
Twisted generalized cohomology theories
Exotic Baum-Douglas (M,E,f)-theory, for spaces with actions of discrete and totally disconnected groups (with Paul Baum, Nigel Higson )
L2-cohomology, in particular the Atiyah conjecture
K-theory for C*-algebras and the Baum-Connes conjecture
Memberships, Honors, and Service
Doctoral students
Tom Dove: Topological T-duality
Zhicheng Han: L2-invariants of locally symmetric spaces
Anne Prepeneit: Chern characters in equivariant K-theory (?)
Tim Martin Höpfner: Novikov-Shubin invariants of nilpotent Lie groups
Jialong Deng: Index theory and positive scalar curvature
Thorsten Hertl (joint supervision with Wolfgang Steimle)
Engelbert Suchla: L2-invariants of anti-fractals
NN beschäftigt sich mit Anwendungen von algebraischer Topologie (insbesondere von Fixpunktsätzen) auf Spieltheorie
former student: NN: uniqueness of smooth K-theory (supervision jointly with Ulrich Bunke)
Masterarbeiten
NN (2020): Calculations of twisted spin bordism groups, using the Adams spectral sequence
NN (2021): Computation of topological complexity
Bachelorarbeiten
NN (2021): Bundle theory and Postnikov towers
NN (2020): A loop space bundle model of T-duality
NN: Homotopy theory of model categories in algebra and geometry
NN (2020): Spectral sequences and applications
NN (2020): geplant: Bachelorarbeit im Bereich "topological complexity"
NN (2020): Interesse an Thema, eventuell mit Bezug zu FA oder Poissongeometrie
NN: Interesse an Thema mit eventuell Physik-Anteil, Bereiche Topologie, Analysis, Funktionentheorie und Funktionalanalysis
NN: Interesse an Bachelorarbeit im Bereich K-Theorie
NN: interessiert an Bachelorarbeit
erweiterte Gruppe von Forschern mit gemeinsamen Interessen
Dr Jeremy Mougel
Dr. Engelbert Suchla
Ahnenreihe (Angaben nach dem Mathematical genealogy project)

Verantwortlicher: Thomas Schick