---
Thomas Schick - Homepage
Mathematisches Institut, Hauptgebäude, Raum 201
Bunsenstr. 3
D-37073 Göttingen Germany
fon: +49 (551) 39-27766, fax: +49 (551) 39-27181
email: thomas.schick@math.uni-goettingen.de Public Key (gpg) Lehre SoSe 20
Forschungssemester, daher nur eingeschränktes Angebot wie folgt.
Lecture course of the RTG Fourier Analysis and Spectral Theory, jointly with colleagues
vielleicht ein Seminar im Bereich Topologie, bei Interesse bitte an mich wenden, damit ich die Nachfrage einschätzen kann
Weiteres Angebot Topologie: Seminar "Knot theory" von Dorothea-Schlözer-Professorin Neslihan Gügümcü
Lehre WS 19/20

Lehre SoSe 19

Sprechstunden: n. V., oder einfach bei mir klopfen.
Upcoming events and conferences
Past teaching and conferences Bachelor- Master- und Diplomarbeiten Gerne bin ich bereit, Bachelor-, Master- und Diplomarbeiten in verschiedenen Themengebieten zu vergeben, insbesondere auch anknüpfend an Vorlesungen und Seminare. Bei Interesse bitte einen Termin mit mir vereinbaren. Research areas

Topology and Geometry
Geometry and Analysis
K-Theory of group-C*-algebres
Forschungsprojekte und Forschungskollaborationen (teilweise Drittmittelgefördert))
Speaker of the Research Training Group 2491 Harmonic Analysis and Spectral Theory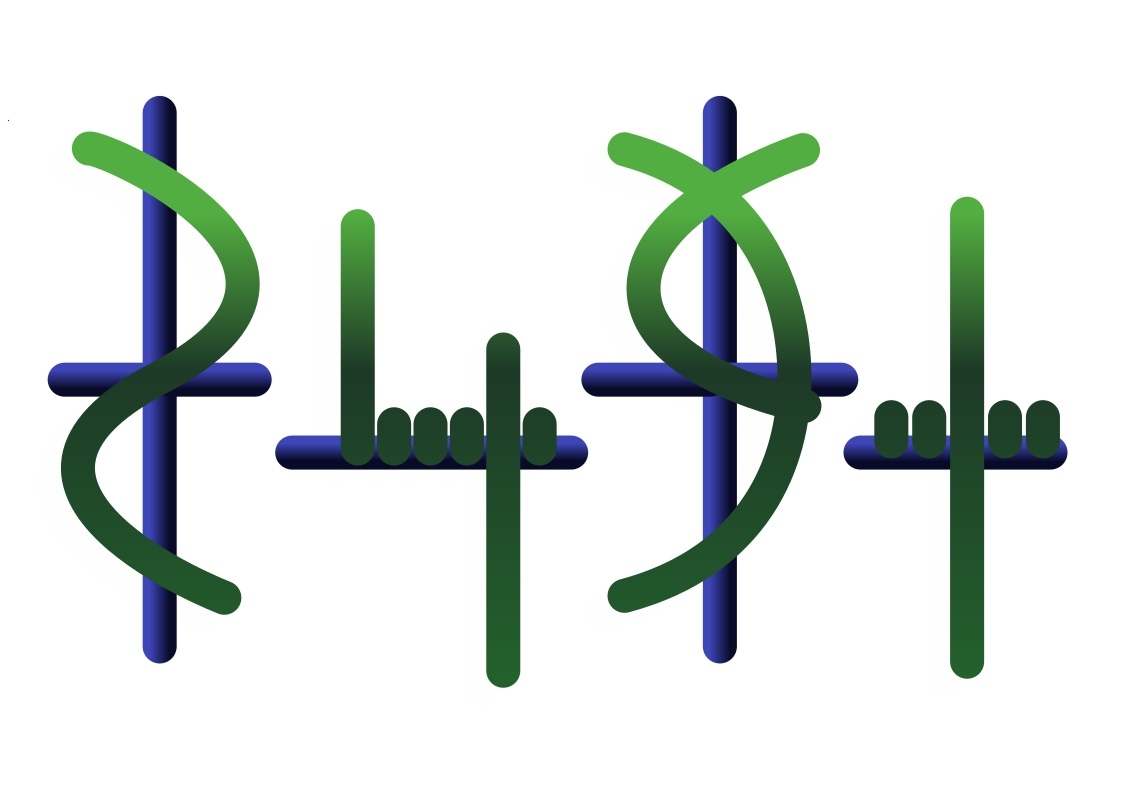 Coordinator of the former Courant research centerHigher order structures in Mathematics
Deputy speaker of the former Research Training Group 1493 "Mathematische Strukturen in der modernen Quantenphysik"

Memberships, Honors, and Service
Doctoral students
Zhicheng Han: L2-invariants of locally symmetric spaces
Anne Prepeneit: Chern characters in equivariant K-theory (?)
Tim Martin Höpfner: Novikov-Shubin invariants of nilpotent Lie groups
Jialong Deng: Index theory and positive scalar curvature
Thorsten Hertl (joint supervision with Wolfgang Steimle)
Engelbert Suchla: L2-invariants of anti-fractals
NN beschäftigt sich mit Anwendungen von algebraischer Topologie (insbesondere von Fixpunktsätzen) auf Spieltheorie
former student: NN: uniqueness of smooth K-theory (supervision jointly with Ulrich Bunke)
Masterarbeiten
NN (2020): Thema zu exotischen Zopfgruppen
NN: The minimal hypersurface proof of the positive mass conjecture: what happens in dimension 8?
NN: Line bundle twisted generalized (co)homology - the geometric side
NN: Twists of unitary bordism and friends - the spectra side
Bachelorarbeiten
NN (2020): Interesse an Bachelorarbeit
NN (2020): Interesse an Thema, eventuell mit Bezug zu FA oder Poissongeometrie
NN (2020): Doppelschichtpotentiale zur Lösung der Laplace-Gleichung
NN (2020): Geometrie von Kurven, biologische Anwendungen von Kurven. 2-Fächer Bachelor Lehramt.
NN (2020): Interesse an Arbeit zu Eigenschaft (T) und additive Kombinatorik, Hauptbetreuer: Harald Helfgott
NN: profinite groupos and Galois-Theorie
NN (2020) Theorie und Anwendung der Laplace-Transformation bei DGls und möglicher Schulbezug (2-Fächer-Bachelor)<\li>
NN: Interesse an Thema mit eventuell Physik-Anteil, Bereiche Topologie, Analysis, Funktionentheorie und Funktionalanalysis
NN: Interesse an Bachelorarbeit im Bereich K-Theorie
NN: interessiert an Bachelorarbeit
NN: Homotopy theory of model categories in algebra and geometry
interessiert: NN. Vorgeschlagen Morse theory: Witten deformation Beweis von de Rham; oder Bott Periodizität
NN: stark interessiert an einem Thema der Tooplogie, vielleicht zu Wall finiteness conditions
erweiterte Gruppe von Forschern mit gemeinsamen Interessen
Simone Cecchini, PhD
Dr Vito Zenobi
Dr Leo Benard
Prof. Neslian Gügüncu¨
Ahnenreihe (Angaben nach dem Mathematical genealogy project)

Privatadresse:

Am Gartetalbahnhof 34
D-37073 Göttingen
Telefone: +49 (551) 3706977


Familiäre Wurzeln:

Verantwortlicher: Thomas Schick